Type of project:
 Socio-spatial analysis
Location:
 Alexandra and Ivory Park,Johannesburg
Dates:
 August - September 2015
Client:
 Johannesburg Development Agency (JDA), Local Studio
Collaborators:
 1:1 Agency of Engagement
Keywords:
Informal markets, socio-spatial analysis
Status:
 Complete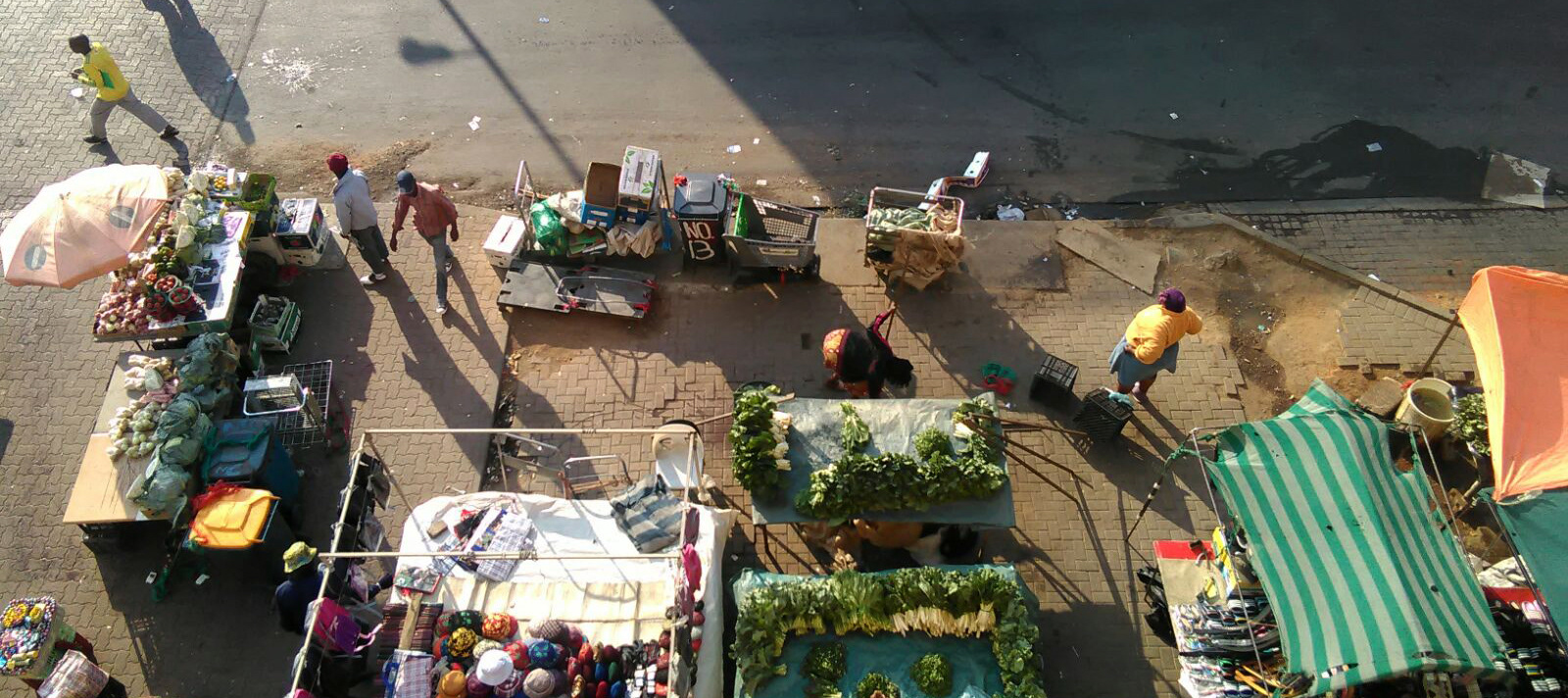 Informal trading is a regular practice in South African townships. This informal markets are key for the supply of basic goods but also for local economic development of the township areas. The 'linear markets' is a project from the City of Joburg (CoJ). It is aimed at properly managing street trading, as well as ensuring that it does not disrupt pedestrian mobility or passing road traffic. After having succesfully implemented a couple of ´linear markets' in Johannesburg inner city since 2010, CoJ plans to implement the same project concept in townships. Alexandra and Ivory Park are the first two townships targeted for the project.
The research undertaken by 1:1 Agency of Engagement and Blanca Calvo consisted in mapping how the users of the market, including traders, buyers and passers-by engaged with the space. The results of the research shed light on the dynamics of the market, users´ needs, the movements around it and the negotiations to share the space between such a diverse range of actors.